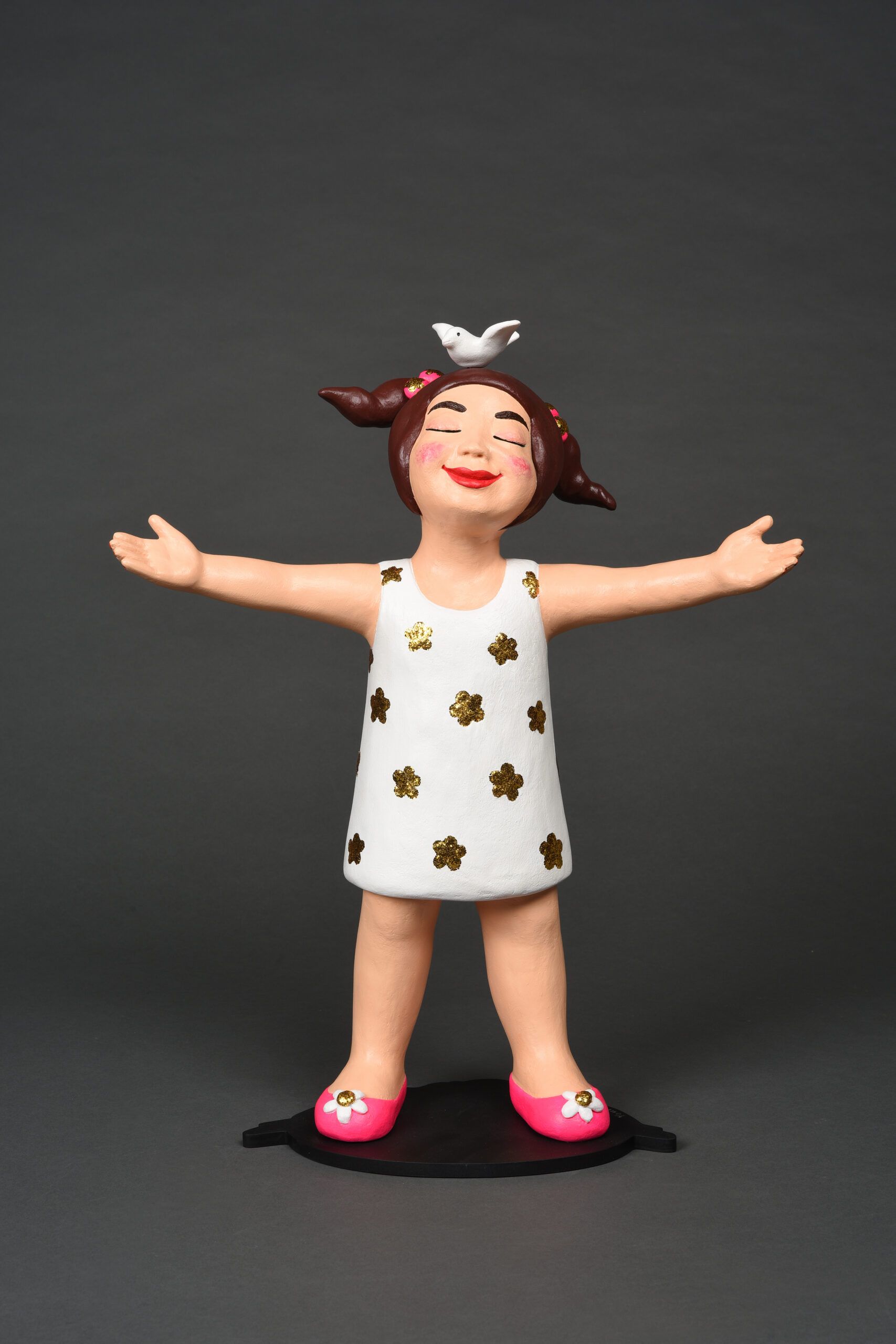 Youn Kyoung Cho
Youn Kyoung Cho, known as the artist, Youn Cho, was born in 1971 in South Korea. At nineteen she left for Europe and was awarded first prize with credit when she graduated from the École Supérieure des Arts Décoratifs in Strasbourg.

In 1998, she moved to Nice, savouring the free spirit, good humour and joie de vivre this French Riviera town had to offer. She produced her vivid "Girls" sculptures, full of life and spontaneity, that take turns in depicting mischievous and tender moments in childhood and adolescence along with the dreams and emotions they bring.
Youn works comfortably in a range of contrasting materials including resin, terracotta and bronze. Ranging from miniature to gigantic proportions, her creations are inspired by Ben, Arman, Sosno and Niki de St. Phalle.
Her "Comédie Humaine" series inaugurated a new phase of "bas-relief-panels" or, as Michel Rémy describes them, "photo-sculptures".
Youn's work is in line with the enlightening trend at the Ecole de Nice where she is recognized as one of the most outstanding artists in this field.