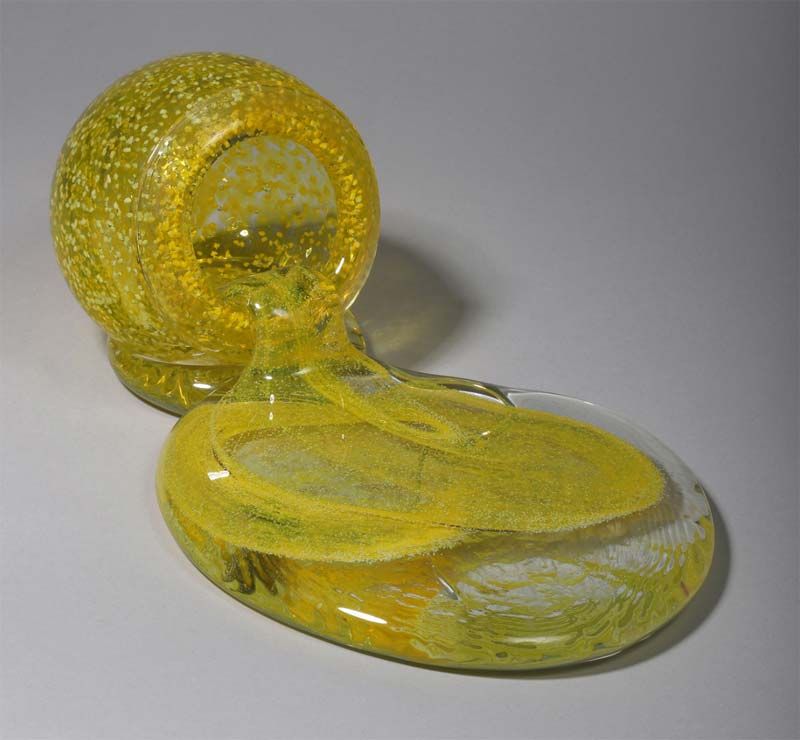 Jean-Claude Novaro
Jean Claude Novaro, a natural born artist, has certainly left his imprint on contemporary art. Born in 1943 in Antibes, he neither studied nor received any artistic training, but when, at the age of fourteen, he joined Biot's glass works, he immediately discovered his vocation.

This extraordinary master glassmaker has left behind works that are comparable to those of Gallé, Daum or Lalique. His compositions which include vases, bottles, lamps and sculptures, remain unique due to their innovative wealth that unfolds inside the glass. Worlds that overlap, intertwine, marrying colours and materials and using gold leaf and enamel inlays in a chemistry unlike any other.
In 1991, he succeeded where master glassmakers before him had failed for centuries. He discovered the secret of luminescent glass, a glass using added powders that absorbs light enabling it to glow in the dark! Using this "philosopher's material", he went on to produce the famous Luminescences series.
Admired all over the world, his creations have appeared in some outstanding exhibitions, (on display in the Musées des Arts décoratifs in Paris and in Seoul), in many international galleries, and are part of the most notable glass museums' public collections including Meisenthal in France, Corning in New York, Boca Raton in Florida, Liège and Charleroi in Belgium and Ebeltof in Denmark.
With an insatiable imagination, Jean-Claude Novaro undoubtedly brought new acclaim to glass by using innovative new techniques and pursuing his quest for new horizons until his death.