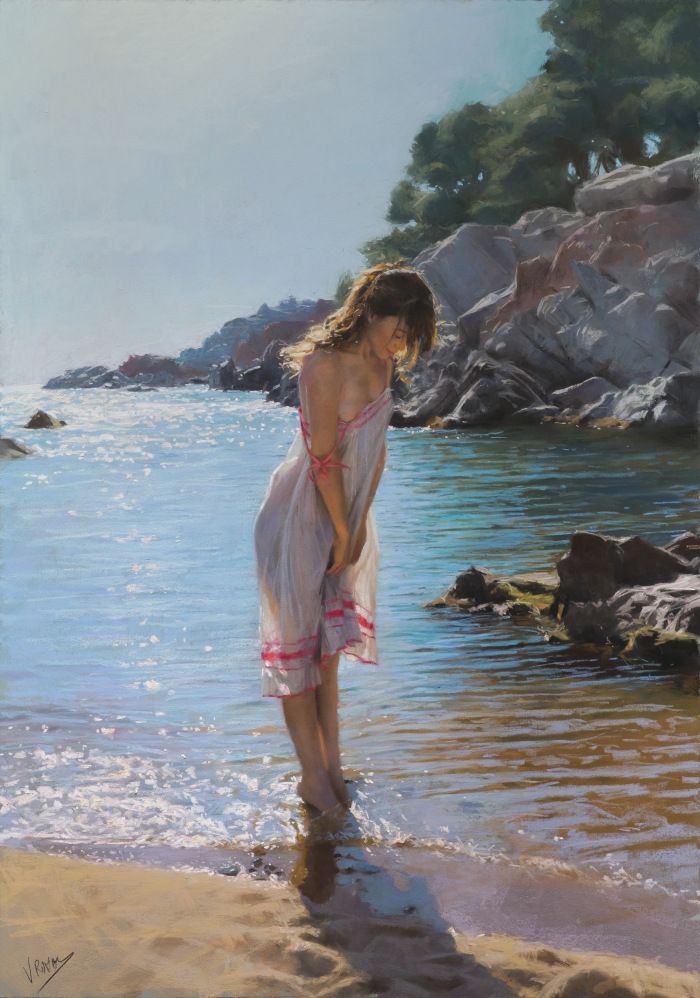 Vicente Romero Redondo
Vicente Romero Redondo is a Spanish painter born in 1956 in Madrid, who from an early age revealed his remarkable ability to draw.
He entered the prestigious École des Beaux-Arts San Fernando, (the same place Dali had studied), which he graduated from with a distinction in 1982.
He then travelled through villages, crossing Spanish islands and following the coastline, producing portraits and taking inspiration from his natural surroundings while constantly perfecting his technique.
He and his wife settled on the Costa Brava, (Dali's homeland), and from then on, his work took on a new dimension. Captivated by Mediterranean transparency, his outstanding ability using pastels and colours led him to become a bard of feminine expression in intimate scenes where landscapes, objects and fabrics were painted with the same mastery as the female body, charged with erotic sensuality and filled with light.