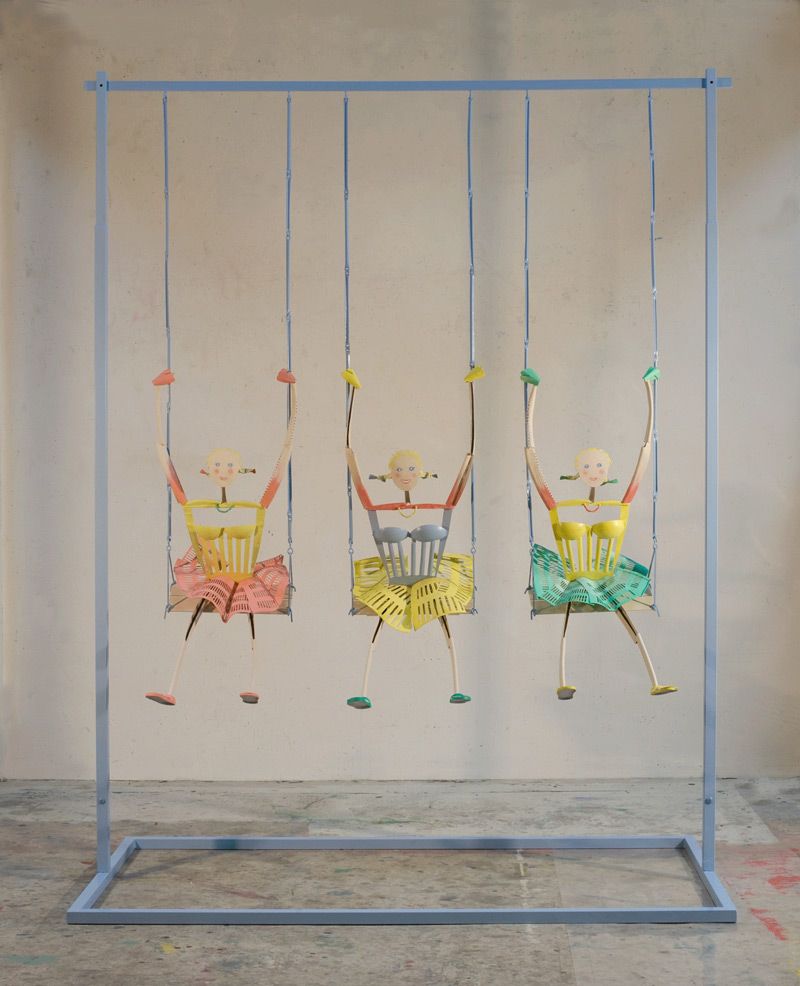 Louis Cane
A diverse artist, painter, sculptor and furniture designer, Louis Cane is in a constant process of creativity.

Born in 1943 in Beaulieu sur Mer, his formal and conceptual research with the Supports/Surfaces group, first lead him to deconstruct and rebuild, destroying and recreating "Artwork and the subject of art", by releasing the canvas from its frame and vice versa. This is evident in his stamped and cut canvases known as his "Arches" and "Sol / Mur" series.
His artistic needs soon led him along a more personal journey. Stating, "Painters do not take risks, for fear of missing their painting", he then marked his spectacular figurative return with his reinterpretations of the Grand Masters and Grand Masterpieces, (notably his Ménines), which are recognized as major milestones in his career.
He revisited themes of the Crucifixion and the Annunciation, he transfigured woman in his Nudes and irreverent Births and he engaged in the most daring experiments, both in sculpture and in painting, with fantasy, freedom and irony that reflect his lucid vision of our times.
The depth and authenticity of his artistic approach has earned him international recognition. Since the '70s up to present day, his work is regularly exhibited in Europe, America, Japan, China and the Middle East, and at some of the most prestigious venues. These include the Georges Pompidou Centre in Paris, Château de Chambord, the Sao Paulo Museum of Modern Art, the Maeght Foundation in St Paul de Vence, the Museum of Modern Art in Nice, "The Spirit Supports/Surfaces" exhibition at the Shaanxi History Museum in Xi'an, China and the Leo Castelli Gallery in New York.